Feeling tired and unfocused, or maybe a bit stressed out? Assuming you have any allergies under control*, try taking a walk outdoors–both you and your child will benefit! More and more research is showing that spending time outdoors in a green space, park or the woods can provide some surprisingly positive results to your mood and your health. A recent Huffington Post article summarized some of the most recent research findings concerning the outdoors:
Greater Likelihood To Keep Exercising – While every little bit of exercise counts, let's be honest: most of us could probably afford to do a little bit more. The 2008 Physical Activity Guidelines for Americans recommend the average adult get two hours and 30 minutes of moderate-intensity cardio every week, plus two or more sessions of strength training.
Lower Risk Of Being Overweight – The fresh air, the sunlight, the scenery, the open space — there's a lot about being outside that can inspire more activity, especially when contrasted to the beckoning couches and screens of indoor spaces. And the extra movement adds up. A 2008 study found that rates of 'overweight' among children who spent more time outside were 27 to 41 percent lower than in kids who spent more time indoors.
More Energy – Exercise itself is sure to reinvigorate you when you're feeling sluggish, but fresh air can up the effect. A 2009 study from the University of Rochester found that just 20 minutes outside can rev you up as much as a cup of coffee, The Telegraph reported.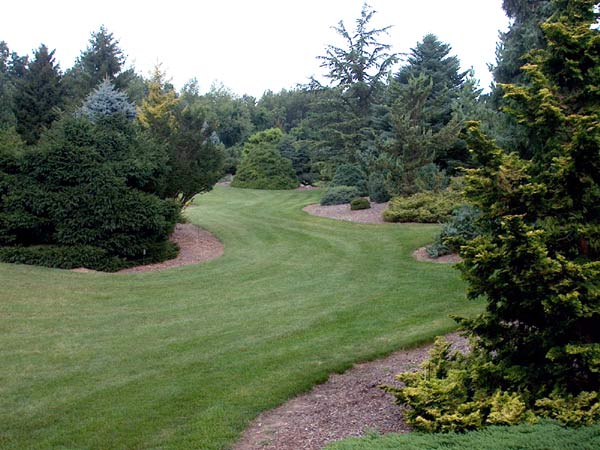 People in Japan use the term "forest bathing" to describe how good it feels to get out of the city and spend time outdoors. There is even evidence the "forest bathing" can boost your immunity. Lenawee County is fortunate to have so many lovely green spaces for walking, biking, playing and just 'being.'
So instead of reaching for that cup of coffee or using your favorite TV show to unwind, try taking a short nature walk. And if you have a favorite place to do your nature walking, please share in the comments!
*If you do suffer from outdoor allergies, or if you just can't get outside, merely looking at photos of nature can provide some benefit as well!
by