By Cathy Chesher, Adrian Public Library
Ask anyone what you'll find at the library and the response will most likely be… books (and maybe movies).  And of course, the library does have books, lots and lots of them in fact. But your local public library, including the Adrian Public Library, is more than just the books on its shelves.  Let's take a look at some of the non-book resources of the library that you and your children might be interested in.
eBooks
You would probably have to be living in a cave to not have heard of ebooks and Kindles, Nooks or iPads (and if you WERE living in a cave, you wouldn't be reading this blog!). What you might not know, though, is that the Adrian Public Library offers ebooks for kids, teens and adults.
Tumblebooks & Tumblebooks Cloud are two online sources of ebooks and talking books for young children. They are both accessible on the youth page of the  Adrian Public Library's website and are available anywhere there is internet access.  TumbleBookLibrary is an online collection of TumbleBooks or animated, talking picture books with music and narration. Children can either read the book themselves or have it read to them. TumbleBook titles include: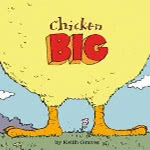 In addition, TumbleBooks has a limited selection of titles in Spanish and French, videos, read-alongs, and puzzles and games.
Older children in grades 3–6 will enjoy Tumblebook Cloud Jr., an online collection of ebooks and read-along chapter books, non-fiction books, graphic novels, educational videos, and audio books.
Kids don't get to have all of the fun. The Adrian Public Library's  Overdrive collection offers adult and teen fiction and non-fiction titles that can be borrowed by anyone with an Adrian Public Library card. And through the end of September, Overdrive is sponsoring a Big Read program by making available to our patrons the ebook and audiobook of Fancy Nancy: Super Sleuth.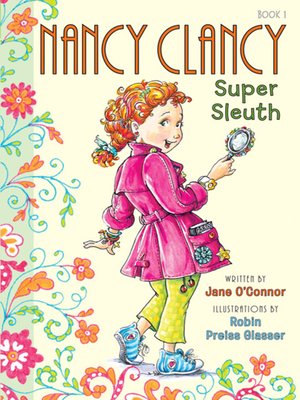 Patrons of other library systems, including the Lenawee District Library and Tecumseh District Library, also have access to their library's Overdrive collection. Anyone interested in ebooks should contact their library to find out how to get started.
Music Moves Me
When it's time to cut loose and sing and dance around, check out the library's collection of children's music CD's. Jim Gill, Laurie Berkner, Dan Zanes and old standby Raffi are popular.
Another option for kids' music (and grown up music)  is the library's Freegal Music service. Freegal allows Adrian Public Library card holders to download and keep forever up to
3 songs a week from the Freegal catalog. The MP3 files can be played on any device including iPods. No CD's, no due dates,  no hassle!
Rock, country, classical, children's music and just about any genre of music you can think of (and some you didn't know existed)  are available.

Playaway Views
This is a new collection for the library. They are perfect for car trips, waits in the doctor's office or other times when Mom or Dad just doesn't have time to read. Playaway Views are all-in-one video players with pre-loaded content. Available titles include Strega Nona and other stories, Elmo's Favorites and Super Why!
Puppets
For many years, the Adrian Public Library has had a circulating puppet collection. Kids can check out, take home and be imaginative with one of our 50+ animal puppets. Have fun playing with Penny the Penguin, Lucky the basset hound, Edith the dragon or a host of other critters.
The next time you visit the library, take a look at some of these collections. And if you just can't make it  in, don't forget the resources and materials available to you in our digital collection. You might be surprised what you find there.
---
Cathy Chesher, Youth Services Librarian at the Adrian Public Library,  is originally from the Chicago area and moved here after marrying Steve, an Adrian native, 32 years (!) ago. They have two adult children, Michael and Amanda (who Cathy is happy to say love to read). When she is not working, reading or playing with her new iPad, Cathy tends to her perennial garden, does yoga and other exercise, cooks, and enjoys travel. Cathy says she has the best job in Lenawee County: "There are many things I like and love about being a children's librarian, but nurturing and supporting the love of reading is at the top of the list. In my mind, there is no such thing as a child who doesn't like to read; just one who hasn't found the right book yet."
by