Creating a healthy lifestyle is a big issue in our country, not only for adults, but for our children. Rates of obesity among people have grown over the past couple of decades at frightening speeds. As a daycare provider, I recognize the importance of providing healthy food and activities for the children in my care.
We have special kid-friendly recipes that the kids and I do together once a month and put in our monthly newsletter. I explain the importance of the food that they eat and why it is important for them to at least try it. I also stress the importance of the food that they choose NOT to eat and want to throw away. I try to get children to articulate whether they are refusing the food because they don't want to eat it or because they are full. Parents are often amazed at how healthy their child eats while in my care, yet I often see parents struggle to decide what they are going to eat for their next meal in their own home.
I also make sure that exercise is a part of our daily routine, whether it is indoors or outdoors. I have small outdoor toys we bring indoors to get our gross motor skills moving. I also have tents and tunnels to climb in and out of.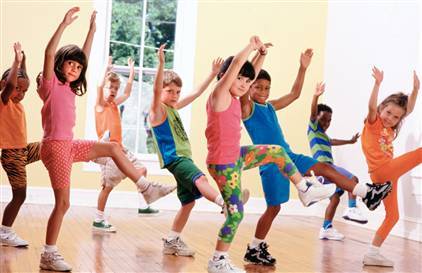 My personal favorite is kid exercise videos to keep us active and healthy. I even enjoy following along with the videos (that way I don't have to worry about getting stuck in a tunnel– It seems to be a safer alternative for me!). During the harsh winter months it is difficult to go outside when the snow is deeper than the kids are tall, especially this winter.  But outdoor time is very important. It also helps with discipline issues. Children often feel restless when they can't run off their energy. Often they don't mean to act  badly, they just need a safe way to release some of that boundless energy–I often feel jealous of all their energy and wish they could share some of it. I do have some parents who do not take their children outside often enough to fulfill the requirements of sunshine and fresh air and exercise. Children need an opportunity to explore outside their four walls and discover that the world is a big place.
I would love for you to share what you do to eat healthy and exercise—please comment.
by